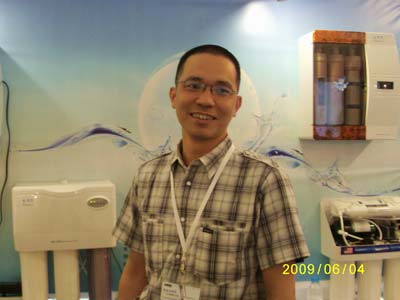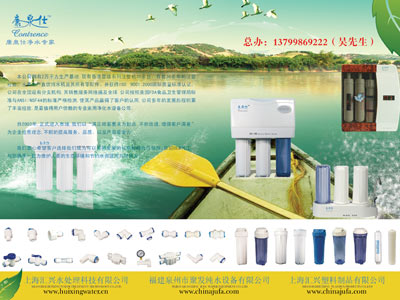 [the deputy general manager of HC water industry network] - Quanzhou JuFa pure water equipment Co., Ltd. Mr. Wu Jiayu interview
Kang Quan Shi RO pure water machine carefully design and manufacture of soaring
HC360: first of all, please give us an introduction of the development of your company?
Wu Jiayu: our company was founded in 08 by the end of the year. Mainly to do plastic accessories. We are specialized in sales of spare parts, machine sales for. We have also set up a company in Shanghai. The company has branches in the country, its sales and service network all over the world. Our company is the most worthy of the trust of users of professional household water purification equipment ltd.. For our newly established company, the difficulty is certainly there, but we are confident, need time to demonstrate strength. Our company has recently developed a new RO plastic machine, its advantage is environmental protection, and other integrated machine almost, in the shape of do change, high temperature resistant, now in the application for certification, detection technology, marketing promotion to the next step. Water industry is a huge untapped market in the country, to the level of life gradually greatly enhance the domestic situation, market demand will gradually increase, the importance of drinking water is also the concept in ascension, so that water industry attractiveness of.
HC360: filter, water purifier in the water treatment industry is a necessary product, you should choose the "look" of the market? On the market how do you look?
Wu Jiayu: at present, the increasingly serious water pollution, China population of 1300000000, 4-5 million families, water purification equipment will have better market prospects. I believe our household water purifier in the water treatment industry is a directly relates to drinking water production business, we do many years of experience in this industry, the industry evolution process in the market, growth is very rapid, market outlook is expected to be the.

In this paper, for the HC Network interview, reprint please indicate the source!